Occupational Safety, Health & Environment (OSHE)
Without an understanding of safety practices related to a job, a worker will be at a higher risk for workplace injury, illness or death.
The need for safety training differs from one organisation to another. There are different areas of safety training based on industry environmental aspects, (products and services),  environment condition and personnel etc
At ECRDprofessionals, we have solutions to your career worries. We advise and train on a comprehensive range of quality, health, safety and environment, management, career and human resources, leadership and the likes.
You can also choose from our facets of training courses, listed on our brochure or call us today to help assess your  career and training needs.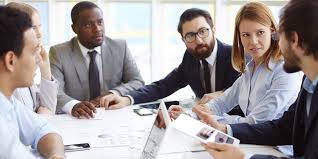 CUSTOMIZED COURSES
We can also work with you to formulate a training course that will suit your peculiarity that is also cost effective